Arrival Policy
When you arrive at the Animal Emergency Clinic of Mid-Maine (AECM), one of our client service representatives will greet you and ask questions to determine whether your pet should be seen immediately. If so, your pet will be taken to the treatment area to be evaluated by a doctor while you are asked to complete an admissions form. This form is required of all clients so that we can get important information on your pet's medical problems and previous history. If your pet is stable when it is your turn to be seen, you and your pet will be escorted to an exam room and a veterinary technician will take vital signs and a history. The doctor will then perform an examination.
Critical Patients Seen First
As a triage facility where we do not take appointments, most patients are seen on a first-come-first-served basis. If animals arrive with life-threatening injuries or medical problems, they are always seen immediately. This can result in an unavoidable wait for non-critical animals. Your patience as we attend to each and every pet is greatly appreciated.
Cost of Treatment
After speaking with you, the doctor will provide an estimate of the cost of your pet's care and ask for your written authorization. A deposit of at least 50 percent will be taken at the front desk before testing and treatment begin. If a change in your pet's condition warrants a change in treatment, you will be notified as soon as possible. We will discuss your pet's changing medical status and its effect on your estimate. It is not always possible to telephone for approval before initiating treatment changes.
What if My Pet Needs Follow-up Care when AECM Closes?
All pets must be picked up weekday mornings prior to 8:00 am when AECM closes. If your pet needs further treatment or monitoring, arrangements must be made to transfer it to your regular veterinarian or to a specialty/referral practice. You will be given copies of the pet's records, including x-rays. A complete copy of the record, including blood work, will be faxed to your regular veterinarian.
Payment Policy
To control our costs, payment is due at the time services are rendered. We accept a variety of payment options, including cash, check, Visa, Mastercard, Discover, American Express, Scratchpay, and CareCredit.




CareCredit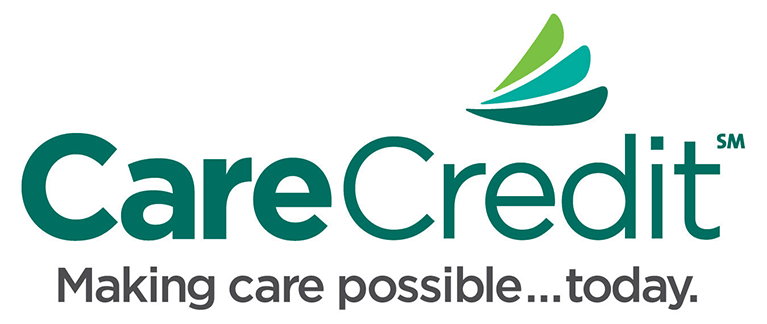 CareCredit is a personal line of credit for healthcare, both human and veterinary. It works like a credit card that is used for your pet's healthcare services. If your pet is ill and needs extensive medical treatment (immediate or long-term, medical or surgery), CareCredit can finance 100% of your pet's needs with no upfront costs, no annual fee (subject to credit approval), and no pre-payment penalties. Your pet's treatment can begin immediately upon approval.
For new accounts: Purchase APR is 29.99%. The minimum interest charge is $2.
To apply for instant credit approval, click here for CareCredit Online Credit Application. If accessing the Internet is not an option, you can also call their 24/7 phone number at 1-800-365-8295.
Scratchpay

Scratchpay provides simple and affordable payment plans for pet parents. Checking to see which plan is best for you does not affect your credit, takes just a couple of minutes, and can be done from your mobile phone, tablet, or computer.
Other Resources
There are a number of nonprofit organizations established to help people who cannot afford the cost of veterinary care. The Senior Dogs Project has compiled a list of many of these organizations.